2018 Home
UNDER CONSTRUCTION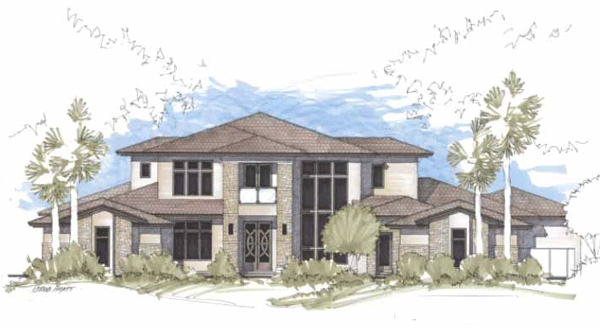 The New American Home® 2018 is a stunning display of building innovation that skillfully blends traditional and modern architecture to create a transitional design. Located in the Bella Collina golf community on the outskirts of Orlando, this modern "Tuscan" style home will feature a floor plan with three levels, each designed to have a unique identity. The design-build team from Legacy Custom Built Homes is using a variety of earthy textures to create a sophisticated comfort for everyday living.
Additional highlights include:
- Advanced smart-home technology
- Impressive views of Lake Apopka
- State-of-the-art appliances
- Superior energy efficiency achieving NGBS Emerald status
- Reinvented design combining wood, stone, metal and water
An official unveiling of the home will take place during the 2018 International Builders' Show®, January 9-11.