Technology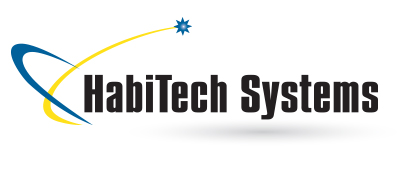 Habitech Systems, Inc. was chosen as the low voltage integrator to design and install the cutting edge technology and infrastructure in The New American Home® 2017.
Systems
We started on the initial planning phase for the project in October 2015. After several months our design was finalized. Final installation and programming was finished in November 2016. The following infrastructure and sub-systems were designed and installed:
The following infrastructure and sub-systems were designed and installed:
Structured wiring with (2) 42" panels and CAT6 wiring used throughout
Hardwired security system with motion, smoke and carbon monoxide detection
Surveillance system with (9) IP cameras and NVR
Complete Control 4 panelized lighting system in the entire house with 28 keypads
Commercial grade network including (9) ceiling mount wireless access points
Central vacuum utilizing in-wall retractable hoses
28 zones of whole house audio
6x6 video matrix distribution
1 surround sound system in the game room
(11) Wall mounted TV's
Control 4 home automation integration with lighting, climate, shades, security, cameras and audio/video control
(2) In-wall touch screen controllers and portable touch screen
Dedicated low voltage closet with panels and rack
The open free-flowing and modern design of this home required a design that can utilize the current smart home technology without having it exposed. Lighting control was of the utmost importance. We decided on the Control 4 panelized system. This removes the common clutter of light switches and dimmers throughout the home. We use simple yet elegant in-wall keypads. Total control can also be accessed through smart phones, tablets and on screen with TV's throughout the home.
Extensive scenes have been programmed for simplistic ease of use for all features and functions. Remote access to the automation system can easily be achieved through a smart phone or tablet from literally anywhere in the world.
With the Control 4 automation system you are able to turn on/off any light in the house. You can turn down the air conditioning so it is cool when you get home. You can lock/unlock doors. You can stream your favorite music station to any room of the house. You can view your cameras day or night. You can raise and lower your shades. You can arm/disarm your security system.
2-way communication happens in real time so you automatically know what is going on every step of the way. The automation system is very intuitive and extremely simple to learn and use.
Equipment Information
Automation - Control 4- (1) EA-5 controller, (4) EA-1 controllers, (8) SR-260 remotes (1) 10" In-wall touchscreen, (1) 7" In-wall touch screen, (2) 7" portable touch screens, (1) IO Extender
Lighting Control - Control 4 Panelized lighting- (28) Decora wired keypads, (11) 8-channel dimmers
Multi-Room Audio/Video Distribution - Control 4- (2) 8-zone matrix amplifiers, (1) audio matrix switch, (1) 6x6 video matrix switch
Flat Panel Displays - (2) Sharp & (9) Sony- All wall mounted
Speakers - (28 pairs) Klipsch R-2650-C II
Receiver - Marantz SR-6011
AV Racks - Snap AV Strong 21U & 42U racks
Video Surveillance - (8) Wirepath 750-Series IP dome cameras with (1) Luma 8-channel NVR
Networking - Araknis Router, Araknis 24-port PoE switch, (9) Araknis wireless access points
Security System - GE with all openings contacted, motion, smoke & CO detection and (4) keypads
Central Vacuum - HP Products Dirt Devil with in-wall retractable hoses
Structured Wiring - OnQ Panels and CAT6 Wiring
Power Conditioning - Snap AV Surge Protection/UPS
The New American Home 2017 Technology Vendors & Donations
Vendor: Control 4
1 EA-5 Controller
4 EA-1 Controllers
4 SR-260 Remotes
10" In-wall Touchscreen
1 7" In-wall Touchscreens
2 7" Portable Touchscreens
1 6x6 Matrix Video Switch
1 Audio Matrix Switch
2 8 Zone Matrix Amplifiers
1 IO Extender
Panelized Lighting System (Including 28 Keypads & 11 Dimmer Modules)
Vendor: GE/Interlogix
1 NX-8 Security Pack (Board, Panel, Keypad, Siren, Transformer)
2 NX-148E Keypads
4 Motion Sensors
4 Smoke Detectors
100 Window/Door Contacts
Vendor: Klipsch
56 R-2650-C II In-Ceiling Speakers
1 G-42 Soundbar
Vendor: SnapAV
1 Luma 8-Channel NVR
8 Wirepath IP Cameras 1 Araknis Router
9 Araknis In Ceiling WAPs 1 16 Port PoE Switch
1 Custom 42U AV Rack
Vendor: ComCable
15 1000 Ft Boxes Of RG6 Quad Shield Coax
15 1000 Ft Boxes Of CAT6 Wire
2 Boxes Of 22/4 Fire Wire
2 Boxes Of 18/2 Wire
8 Boxes Of 16/2 Speaker Wire
Vendor: HP Products
Dirt Devil DB9000 Power Unit
12 Hide-A-Hose Kits
2 Spot Kits
12 Inlets
1 Deluxe Tool Kit