New Opportunities
Re-Charge Lounges on the Show Floor
We will have re-charge lounge space(s) that will let attendees relax on the Show floor and provide an opportunity to provide a service that will be appreciated by all attendees. The Re-Charge Lounge adds to your booth presence in the exhibit hall and can provide an interactive charging kiosk that is capable of running videos, has customizable pages, includes a photo booth type function and lead capture information, plus the lounge offers other branding and merchandising opportunities.
Promotional Investment:
Starts at $15,000, but can be customized and include more options
---
Production Builders Executive Club
Reaching production home builders is a critical need for product manufacturers. We are launching a High Production Builders Lounge at the 2018 IBS. This invite-only VIP hospitality lounge, is open to a limited number of category exclusive sponsors who want to network with this critical audience. Your sponsorship gets you opportunities to have high-level, private meetings as well as present education to and network with this top audience.
Promotional Investment:
$50,000 (limited number available, introductory price, category exclusive)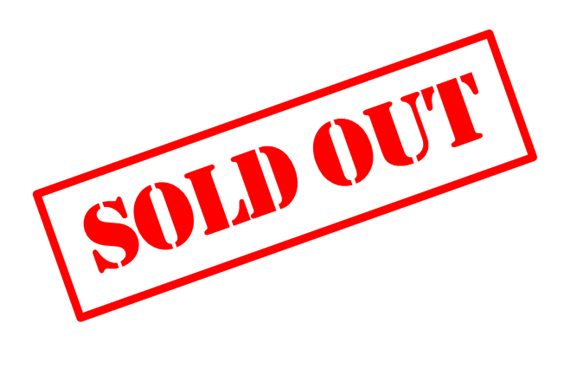 ---
DCW Highway Floor Graphics
These floor decals, placed in some of the most well-used exhibit hall aisles, can be used to lead many attendees right to your booth. Production of the floor graphics will be arranged by the advertiser, but will need to go through Freeman to ensure they are made on approved adhesive material. All of these floor graphics are 4' x 4'.
Promotional Investment:
$15,000 – West Building Vertical Aisle
$17,500 – North/South Building Vertical Aisle
$10,000 – West Building Horizontal Aisle
$10,000 – North/South Building Horizontal Aisle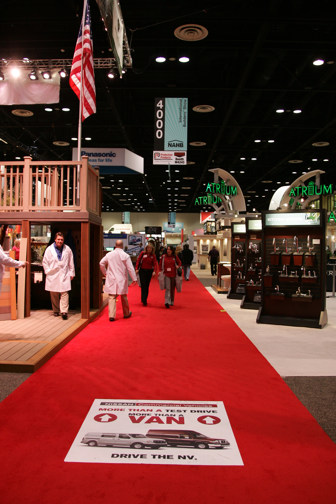 ---
IBS Show Daily Highlights Email
Each day of the Show we send out an email that tells about the daily highlights of the Show. You'll be able to place the only advertisement into the middle of the daily email. Based on last year—you should expect to reach more than 30,000 IBS attendees each day, with an average open rate of 35% and click-thru rate of 15%.
Promotional Investment:
$4,000 per Show day (only one per day, exclusive advertisement)

---
IBS Show Daily Exhibitor Highlights Email
Each show day we will send out an email containing messages from a maximum of six exhibitors. The message can include both a photo and brief text description. Ideal for promoting product launches, celebrity appearances and other in booth activities. Last year we sent more than 30,000 daily on the first two days of the Show with an open rate of 34% and a click through rate of 6%.
Promotional Investment:
$1,750 each, limited to six per email, per day

---
IBS Registration Sponsorship
As the IBS Registration Sponsor your message is in front of ALL IBS registrants. You'll reach the pre-registrants via a prominent banner on the IBS online registration site and an advertisement placed directly on the envelope of their IBS confirmation package/credentials. You will reach the onsite registrants who register at the Show by having your branding organically worked into the IBS registration area at the Show. This sponsorship is highly customizable.
Promotional Investment:
Starts at $35,000 (various options available, final price may vary)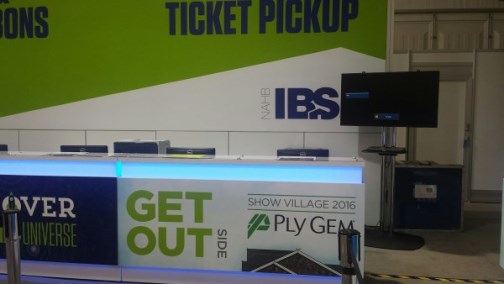 ---
Photo Booth with Social Media Integration + Data Capture
Take your 2018 IBS experience online! A photo booth, featuring social media integration and data capture is a new innovative way to connect with your potential audience and create awareness across multiple platforms. Staffed with an on-site brand ambassador to help with traffic flow and answer any questions, this interactive branding tool can include interactive Q&A sessions, printed photo strip and sharing via social media channels and includes customized data collection. The booth will operate during Show days, during Show hours (9am-5pm).
Promotional Investment:
$35,000 for one unit (8 hours a day, 3 days)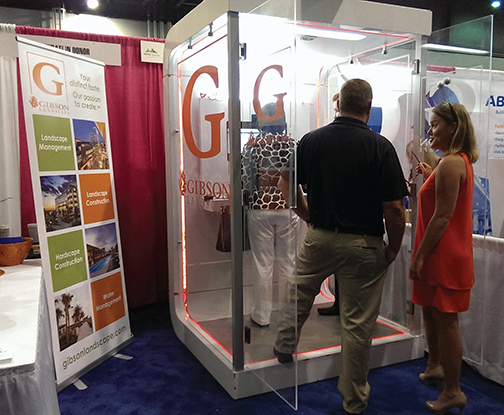 ---
Mini Moving Displays
Scooters towing multiple backlit panels sized 5.5' H x 3.5' W are ideal for targeting hotels and entertainment districts in the evening as well as the attendee-rich area of International Drive. A caravan of scooters makes a lasting impression; repeated visibility of the same message is impossible to miss. When able to park in a strategic location, the scooter drivers can also serve as brand ambassadors to distribute your provided promotional items too.
Promotional Investment:
$25,350 (team of 3 drivers, 6 hours a day, 3 days)
$28,500 (team of 4 drivers, 6 hours a day, 3 days)