55+ Community of the Year
The 2018 Best of 55+ Housing Awards Community of the Year Winner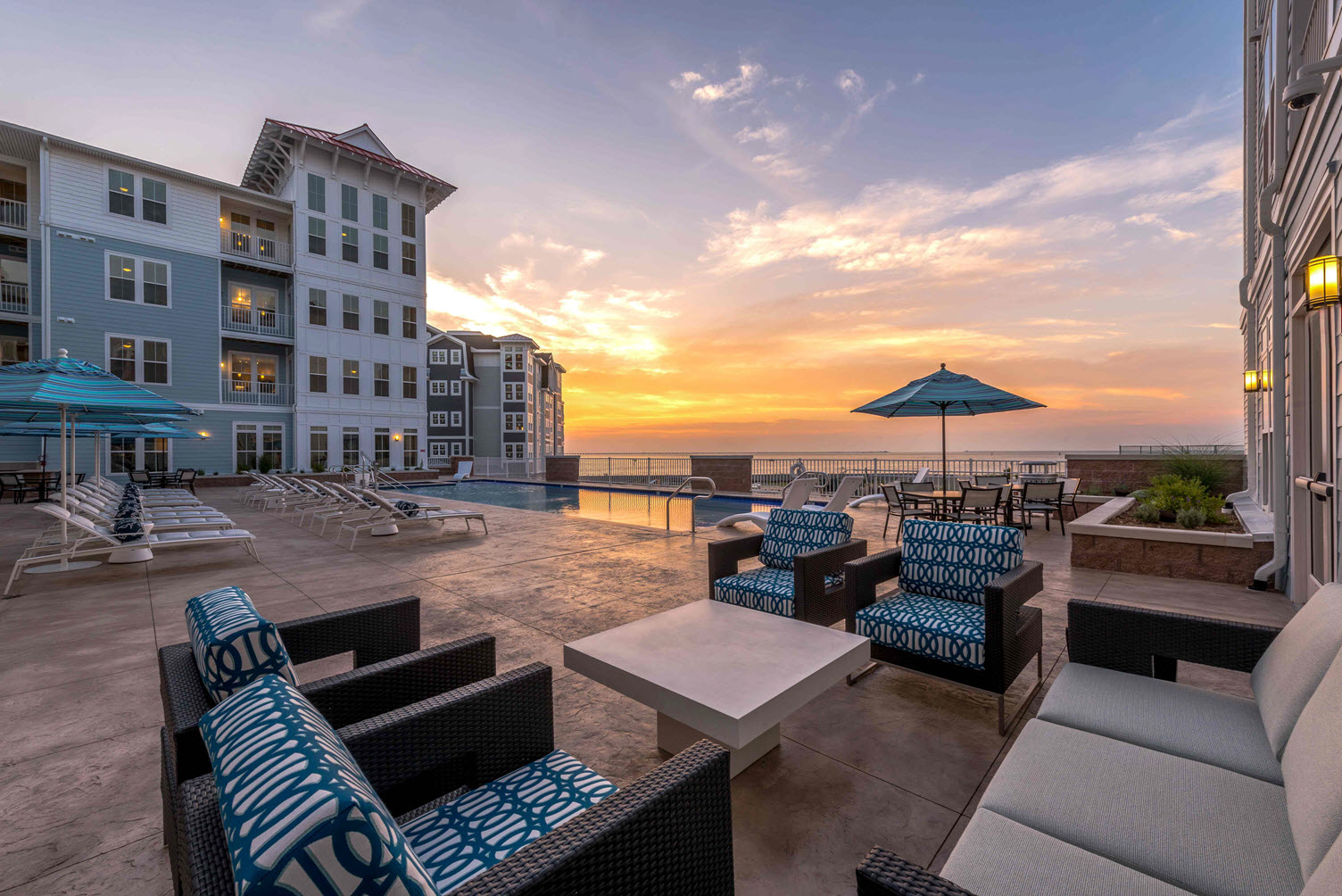 Overture Virginia Beach, Virginia Beach, Va.
Submitted by: Poole & Poole Architecture

Project Team

Developer: Greystar
Builder: Clancy & Theys
Architect: Poole & Poole Architecture
Interior Designer: studioSIX5
Project Statement | This community's location presented several challenges, including the need to overcome roadway noise. An adjacent bridge put one side of the building 15 feet below a congested roadway. This was solved by raising the apartments above the bridge with a level of podium slab parking. Though a more expensive way to build, the podium allowed for better views, a greater distance from the noise, and guaranteed that no unit was "buried" by the roadway.
The design team worked to identify elements that would make the project a "community of close neighbors." More than 20,000 sf of amenity space was allocated to allow for physical, mental, well-being, and social activities.
Judges' Comments | "The 'Aging in place' features were exceptionally well thought out. Impressive amenity package. There is a character to the exterior, open public spaces, and nice outdoor activity areas."