Home
> Community of the Year
Community of the Year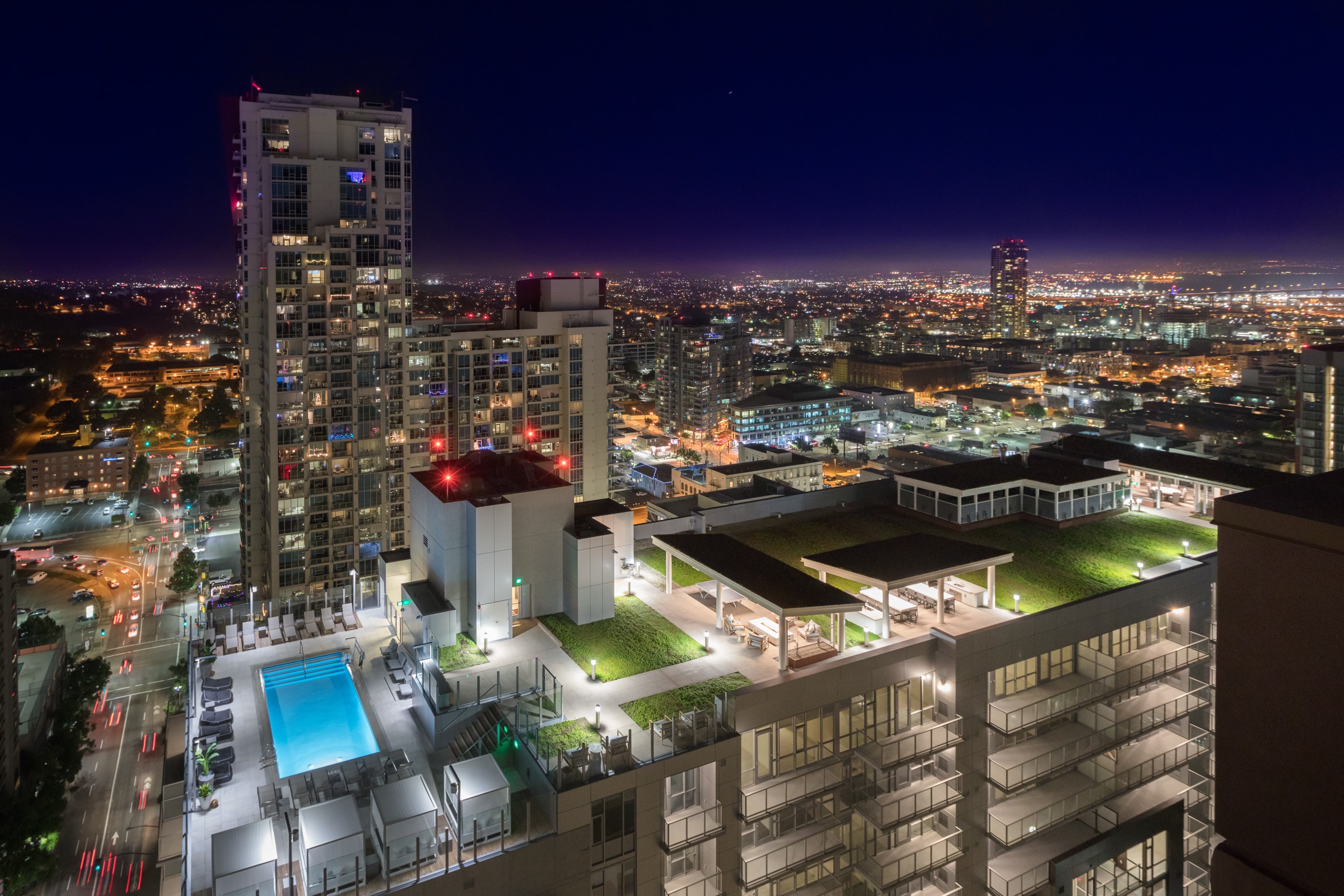 Photographer: Daniel Gaines
Project Team:
Location: San Diego
Developer: Wood Partners, Berkshire Group, & Gray Development
Architect: CCBG Architects & Gray Architects
Interior Designer: CDC Design
Marketing Firm: Chameleon DG - Creative Agency
The Rey Website
About The Rey:
Located in one of San Diego's most historic downtown residential neighborhoods, Cortez Hill, The Rey combines modern aesthetics, cultural uniqueness, and a living experience unlike any other in downtown San Diego. This 22-story high-rise features 479 studio, one- and two-bedroom flats. Its interior design concept offers residents an "urban sanctuary," with an interior material palette reflecting a mix of urban, beach and green space speaks to San Diego style. The design brought special attention to green spaces, custom lighting and gathering spaces designed to support technology and resident programming. The heart of the experience at The Rey is the inside/outside connection, reinforced by a sprawling green roof that provides a modern oasis offering sweeping city views of the San Diego skyline.
Judges' Comments:
"Unusual and edgy decoration merges with function at The Rey"

"This project has very cool finishes that create that warm inviting ambiance"
"The Rey brings an unexpected wow factor"