One to Watch
Finalist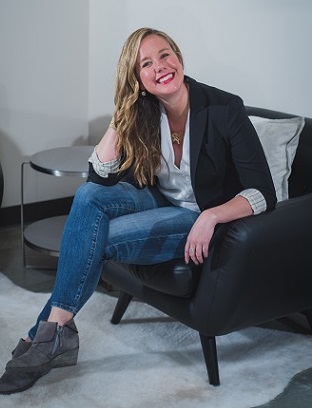 Photographer: Autumn Adams
Company Information:
Company Location: Seattle
Company Website
Nomination Statement:
Erina Malarkey is One to Watch. After a decade as a Seattle-based real estate marketer, Erina launched marketing management firm VMO in May 2016. VMO has a strong focus on multifamily real estate branding and marketing strategy as well as program management, and she has already worked with some of the best and brightest owners, developers, property managers and investors in the nation, including Unico Properties, Lake Union Partners, Goodman Real Estate, Guardian Real Estate, Greystar, Pinnacle, Black Rock and UBS. Erina is a marketing innovator in the real estate industry, driven to elevate its branding and marketing practices to meet and exceed other industries' best practices. She and her business partner Anna-Lea Dieringer are laser-focused on data-driven, insightful branding and marketing strategies grounded in measurement and modeling required to achieve lease-up success. VMO has developed a proprietary approach to developing property baseline metrics that clearly and visually demonstrate historical marketing and sales funnel stages and conversion rates, identifying problem areas, and evaluating the tactic mix to ensure a better approach and improved results where required. Erina is consistently driven by owners' and property managers' lease-up goals, challenges and opportunities, and works doggedly to examine reasons behind current successes or failures and how to adjust as required to deliver the outcomes desired. Erina also is a thought leader and engaged contributor in the industry. She write a current VMO blog series titled: 'Disrupting Real Estate', including articles such as "Why Traditional Marketing Isn't Working Anymore" and "How to Demystify Your Lease-Up Funnel". She also regularly attends networking events for women in real estate, to ensure women's voices and ideas continue to influence the future of this exciting, growing space. Erina began her career as an office assistant at a nonprofit, grew to become a director of brand strategy at a tech startup, worked at a design studio where she got her start in the industry and then moved in-house to serve as Director of Marketing for a leading Seattle-based owner/operator. Erina thrived there for many years and that company continues as a client at VMO today. At only 33, Erina is a young entrepreneur with a clear and ambitious place in the real estate industry, and many multifamily success stories behind her. Client luxury apartment projects such as Burnside 26, NV, and Oxbow 49 (Portland, Ore.), Tria (Newcastle, Wash.), East Howe Steps and Slate (Seattle) have all benefited from her rigorous, competitive and energetic approach to helping owners and property managers meet and exceed their pro formas.