Best Overall Leasing or Sales Campaign for a Multifamily Community
Finalist
Project Location: Portland, Ore.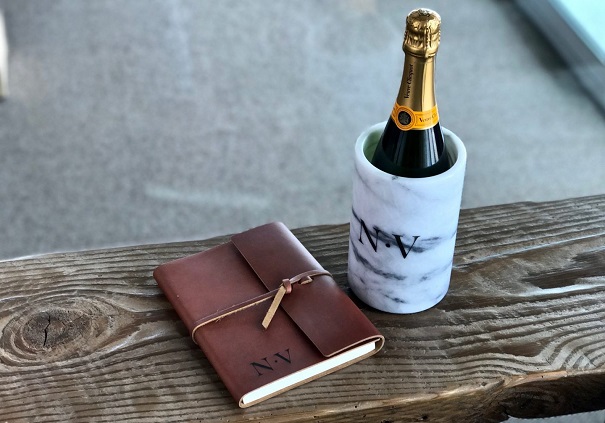 Photographer: Ariel Grob, VMO
View more in the Photo Gallery

Project Team:
Developer: Unico Properties
Architect: ZGF
Interior Designer: Vida Design
Marketing Firm: VMO
Project Website
Company Website
Project Statement:
NV's name is derived from the French expression "autre ne veut" meaning "want no other". The team set out to create an experience for tenants in this new multifamily project that truly was "like no other". This 26-story urban oasis in the north end of Portland's Pearl District features timeless design drawing on the area's industrial roots, resulting in a light-filled, creatively crafted, modern home for today's most discerning renters. All elements of the Leasing Campaign focused on three key areas, critical to lease-up: reputation building, demand creation, and sales enablement. For reputation building we employed a variety of tactics, beginning with brand strategy and identity development. We worked to find the important nexus between who the target market was and what they wanted and needed, who the competitors were and where they had left white space, and what NV could authentically deliver on better than anyone else. The outcome was a highly differentiating name and visual identity that appealed to prospects and tenants, and had strong and enthusiastic adoption by the media and property team. The custom lifestyle photo shoot provided one of a kind brand imagery that captured the neighborhood and NV experience and was leveraged through all marketing creative including the full website, brochure, email templates, and more. The brand elements - including positioning strategy, visual identity, color, typography, and imagery - were thoughtfully woven through every touch point to create a seamless experience, integrated through every facet of the building including architecture, interiors and FF&E, signage, art programming, and marketing channels. A key reputation building tactic included a pre-leasing website that attracted over 7,000 visitors in anticipation of opening. Moving into demand creation, the site served as the number one lead generation and conversion tool. Additional reputation-building tactics included community and tenant events, public relations, and an elegant business paper system design. The campaign's demand creation tactics were a huge driver in the successful and swift lease-up of the asset, with digital advertising and a high-profile billboard cutting through the noise of a highly-cluttered and crowded multi-family market. At the sales enablement level, once prospects had arrived at the building, a thoughtful toolkit supported the skillful onsite leasing team with branded floor plan templates, custom thank you cards, branded and high-design water bottles, a leasing wine bar, and more. Grand opening included an array of events ranging from a community party in the grand lobby to a closing dinner on the roof, cooked by an extraordinary French farm-to-table Portland chef. Ultimately, the project delivered on time and under budget across all work streams, and not only met but exceeded lease-up goals.